Network, cabling and IP and cctv solotions
With the changing IT Scene, it is most important as it was to lay a single pair cable for Analog phone to lay Networking Infrastructure while the building is still under construction. Wireless may be the medium which is less hassle and more convenience but wisdom demands not to put all your eggs in the same basket; even the fastest data rates cannot compare to what wired medium can do for you and even nowadays when more advanced wireless industrial scale routers are available but they have limited capabilities and works for even lesser number of resources; the most reliable medium for data communication for mission-critical and resource sensitive application would use wired medium because its more reliable and consistent.
As per the survey as the wireless medium is moving towards Gigabit speed the Ethernet is moving towards Terabit although we might be a few years from it now. We develop networks based on the usage and requirements after going through a series of tests and questions.
We conduct survey's of your network then after understanding and documenting your network we start assessing its potential using different tools and perform audits to completely eradicate the possible failure points which can cause disruption to your business process.
Our installation team is trained and expert by our manufacturers and provides the highest quality structured cabling installation. 
1-Secure offers comprehensive Cabling solutions for home & business.
Concealing CCTV, alarm and network cabling in a built-up house is always a challenge for the engineers. When a house or business premises is being built then installation of CCTV, alarm or networking cables can be performed at the same time as the electrical cabling. Contact us if you are the proud owner of a new build under construction. We will collaborate and work with the building company to ensure a seamless integrated solution.
We specialize in Network Infrastructure Design, Installation and Support, including Voice and Data Systems, Fiber Optic Networks, Network Equipment Installation, Distributed Antenna Systems (DAS), and Wireless Systems in Commercial facilities. We deliver quality solutions on time and on budget. 
From maintenance and service requests in existing buildings, to new Network Infrastructure in a new construction, NCS has your solution.

Ethernet (LAN) Cabling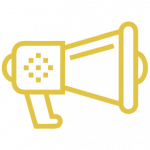 Sound/Speaker system set up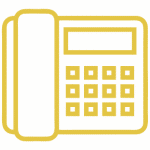 Phone Line & PBX Systems Cabling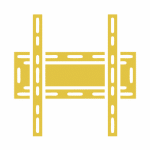 TV Wall mounting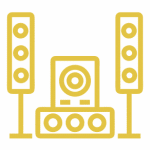 Entertainment Centre installation (Surround Sound
We offer top of the line product capabilities in the security industry, including HD video capture, wired and wireless network transmission, integrated cloud storage and intelligent Big Data analytics. Our open architecture is compatible across multiple vendors providing customers with the convenience in business applications.
From complete data centre design and set up to customised hardware – ACE communication provides complete data centre solutions through experienced teams and unique partnerships to meet any specific needs of our customers. We engage at both business and technical levels to analyse, design, implement and optimise complete data centre environment. We offer Site & facilities, Networking, Middleware, Server, Storage, Cloud Computing, Consolidation, Virtualisation and Containerisation.
We provide routing solutions for all needs, from small-scale independent setups to multi-tier, enterprise level networks. Ace communication trained in-house teams will help design solutions that meet  specific industry needs – addressing security, price-point, Internet Accessibility, Multi-Site Business Connectivity for applications etc. Our vast portfolio of products caters to switching solutions for small and enterprise networks. From entry-level Layer-2 switches for small to medium enterprises to a wide range of Layer-3 and Layer-4 solutions based on advanced technology.